This book is jam-packed with tips and best practices to get your Salesforce projects under control!

Get the Most Out of Your Salesforce Projects with the Definitive Guide for Salesforce Admins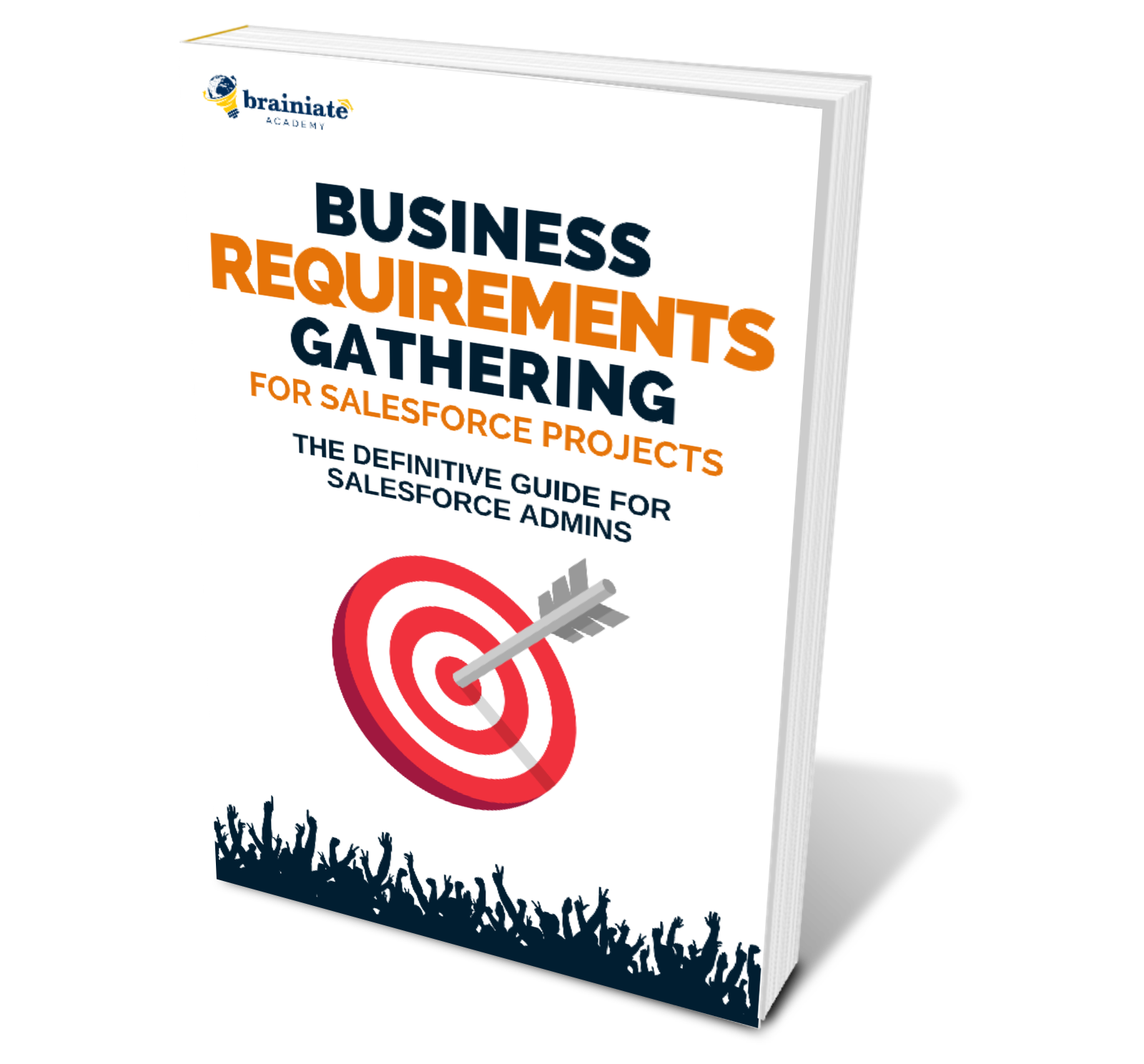 Get Your FREE PREVIEW Now!
With the Business Requirements Gathering for Salesforce Projects: The Definitive Guide for Salesforce Admins, you can quickly get up to speed on the best practices for gathering business requirements.
Written by Salesforce consultant and trainer David Giller, this comprehensive ebook provides powerful methods and insights to ensure your projects are successful.


Build confidence with practical examples and step-by-step guidance that you can easily apply in your work environment.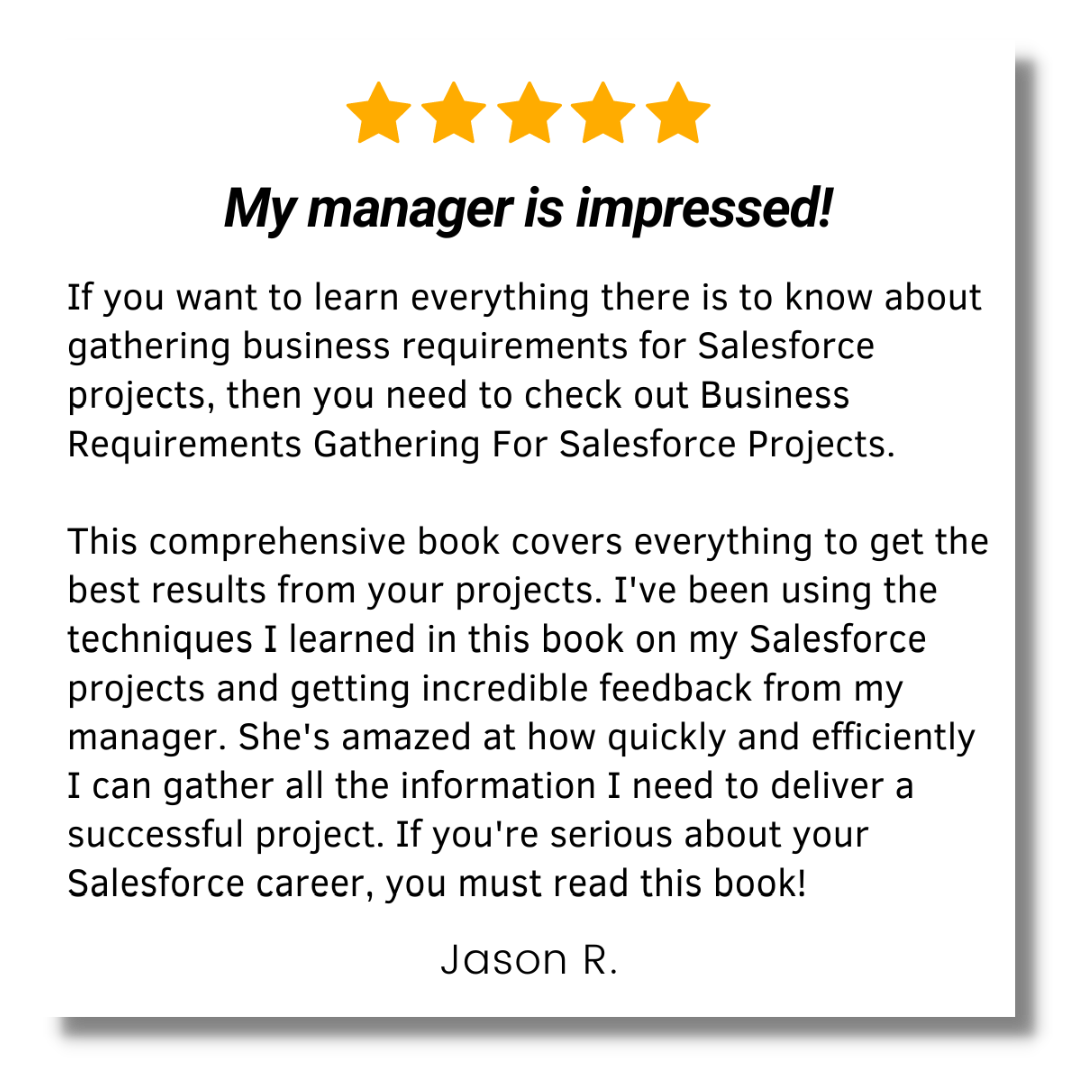 Avoid Project Derailment!
The Business Requirements Gathering for Salesforce Projects ebook helps you avoid common pitfalls that can cause your projects to derail.
You'll gain the insight and knowledge you need to plan for success and ensure that your projects don't suffer from a lack of planning or miscommunication.
Get the most out of your projects with the definitive guide for Salesforce Admins.

Collect Business Requirements From Stakeholders and Leaders

Gathering business requirements is an essential part of any project, and this digital ebook provides the information you need to collect requirements from organizational stakeholders and leaders.
You'll learn how to ask the right questions, analyze user stories, and establish clear project requirements.
Download your copy today!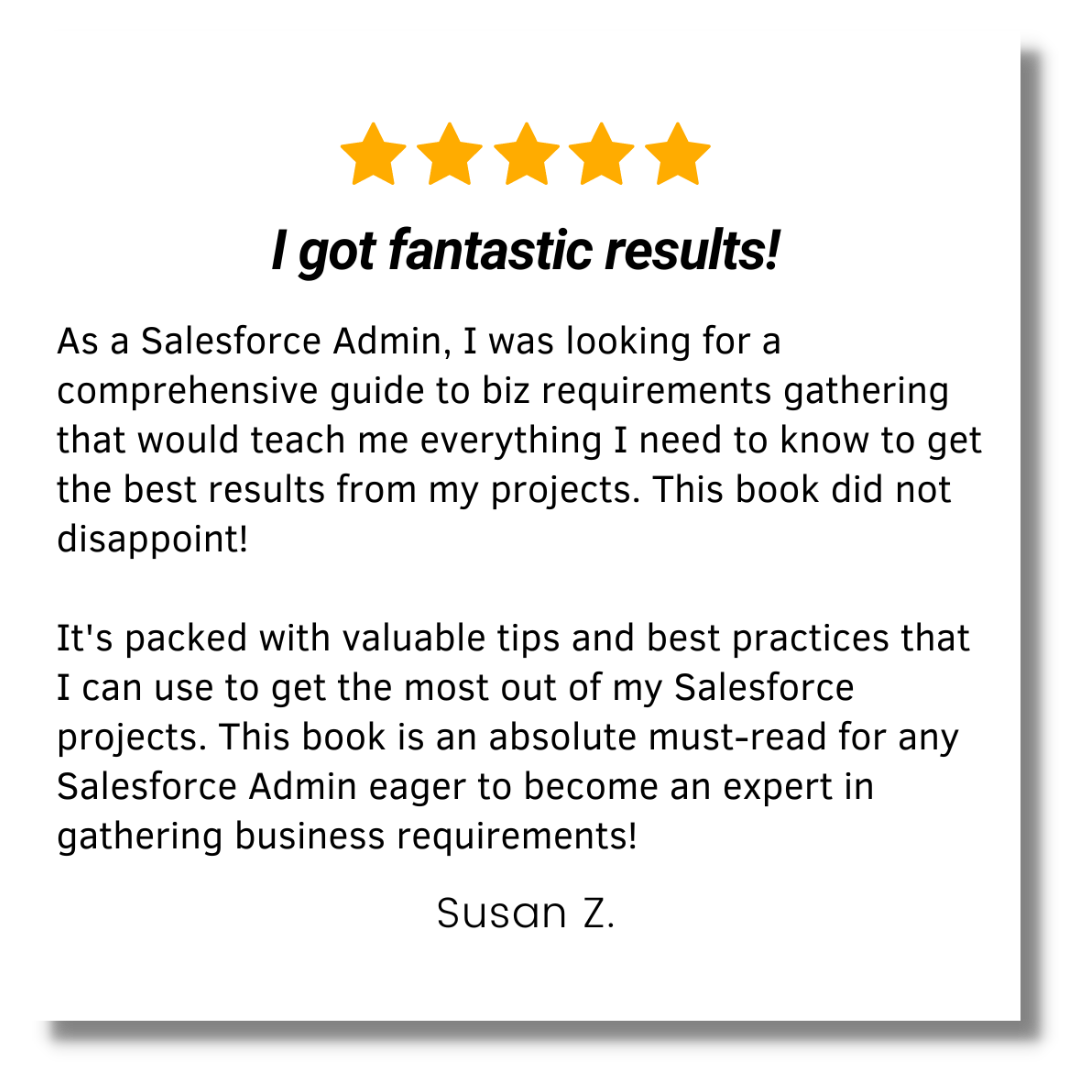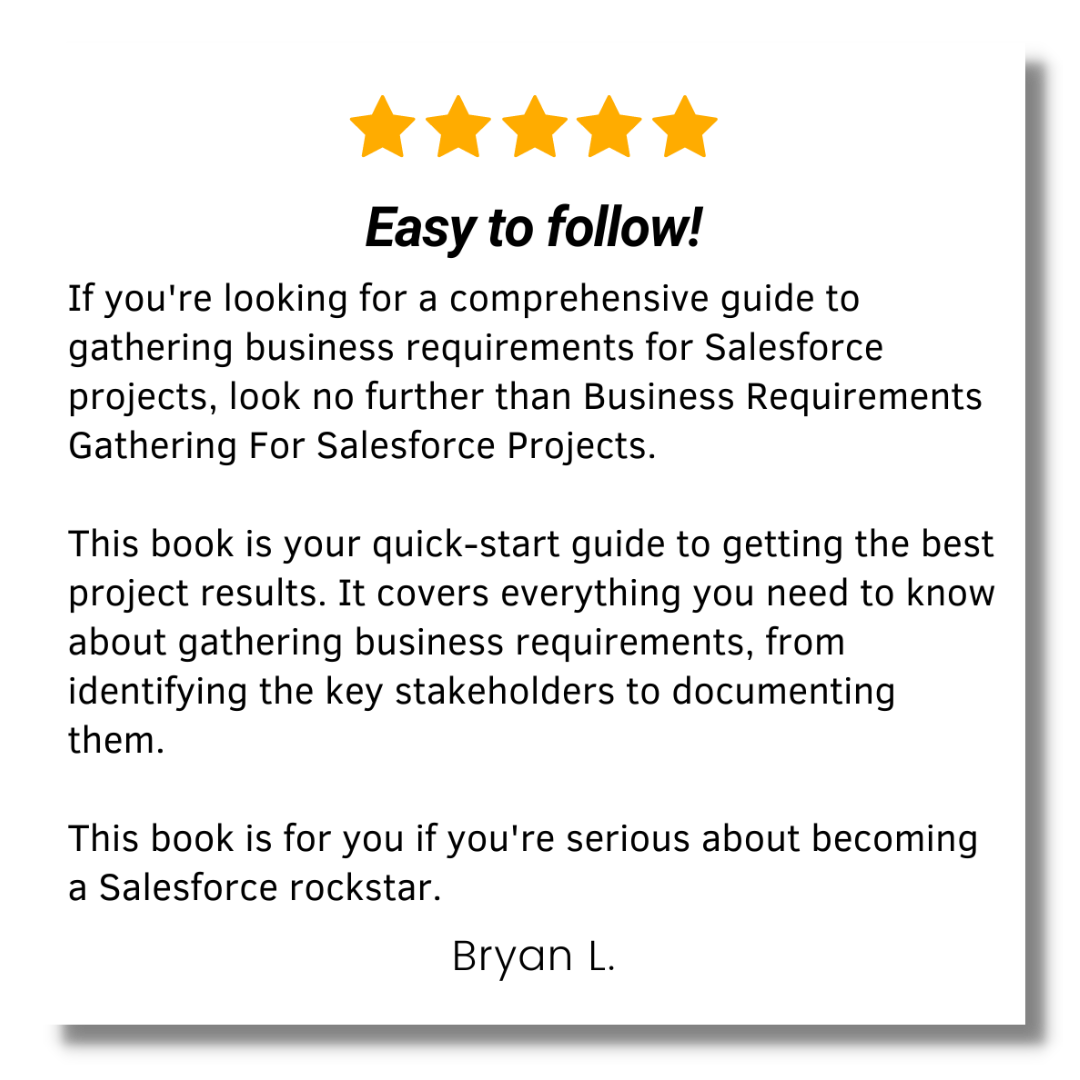 Struggling With Salesforce Projects?

If you're looking for guidance on gathering business requirements for Salesforce projects, look no further than Business Requirements Gathering For Salesforce Projects: The Definitive Guide for Salesforce Admins.
This book covers everything you need to know about working with stakeholders and SMEs and will help you get the best results from your projects.
After following these tips, you'll elevate your Salesforce projects to the next level!