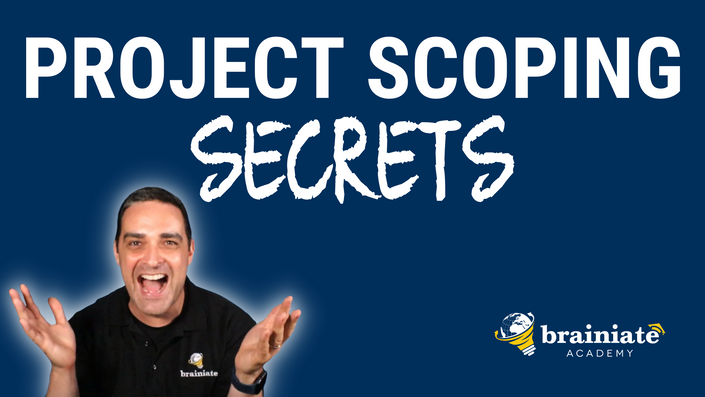 Project Scoping Secrets
The Hidden Strategy to Deliver Shockingly Impressive Results to Your Executive Team

Course Curriculum
Section 1: Defining the Project
Available in days
days after you enroll
Section 2: The Project Scope Management Process
Available in days
days after you enroll
Section 3: Challenges & How to Overcome Them
Available in days
days after you enroll

"Every time we start a new Salesforce project, the first thing our business leaders tell us is that they don't know what they want!"
Does this sound familiar?
This is an incredibly common (and super painful) situation that plagues organizations of all sizes.
Salesforce Admins aren't sure how to gather requirements from their customers or stakeholders in these situations.
This results in tens of thousands of dollars in wasted resources for the company through:
hours wasted in unproductive meetings;

back and forth "nastygram" emails;

repeated conversations between Admins, Developers and stakeholders, struggling to figure out what the business needs;
How much money has YOUR COMPANY wasted in unnecessary custom development, deployment of functionality that will never be used?
How many Salesforce add-ons were purchased by YOUR COMPANY without a game plan as to how they would be utilized?
..and how many times was the Salesforce support team thrown under the bus by senior leaders in the organization, with a finger pointing at them...while arguing "the system sucks"?!
How much money do you think your company wasted in these situations in the last 6 months? ...$10k? ...$50k? ...$200k?
I see these situations all the time. I've lived through them more times than I can count.
...and I've developed a framework to minimize these situations and turn the tables around and turn those biggest complainers into the biggest cheerleaders.
In this course you will learn exactly how to overcome these challenges by gathering business requirements using proven techniques such as interviews, workshops and user stories.
You can then use these gathered requirements to plan your Salesforce project more effectively so you can deliver better results faster!

By the end of this course, you'll be able to:
Make sure that your team is delivering the right solution.
Confidently work on projects, knowing that the expectations of your team are realistic.
Minimize scope creep in your projects.
Handle any problems that come up in your project.
Position yourself as an internal consultant and partner to help the stakeholders, instead of being seen as a person who just customizes Salesforce for them.
Focus on your business problems instead of creating checkboxes, moving buttons, and changing page layouts.
Stop meetings and emails which do not have a clear purpose.
Eliminate the wasted time and money on customized Salesforce configuration and apps that serves no purpose.

Your Instructor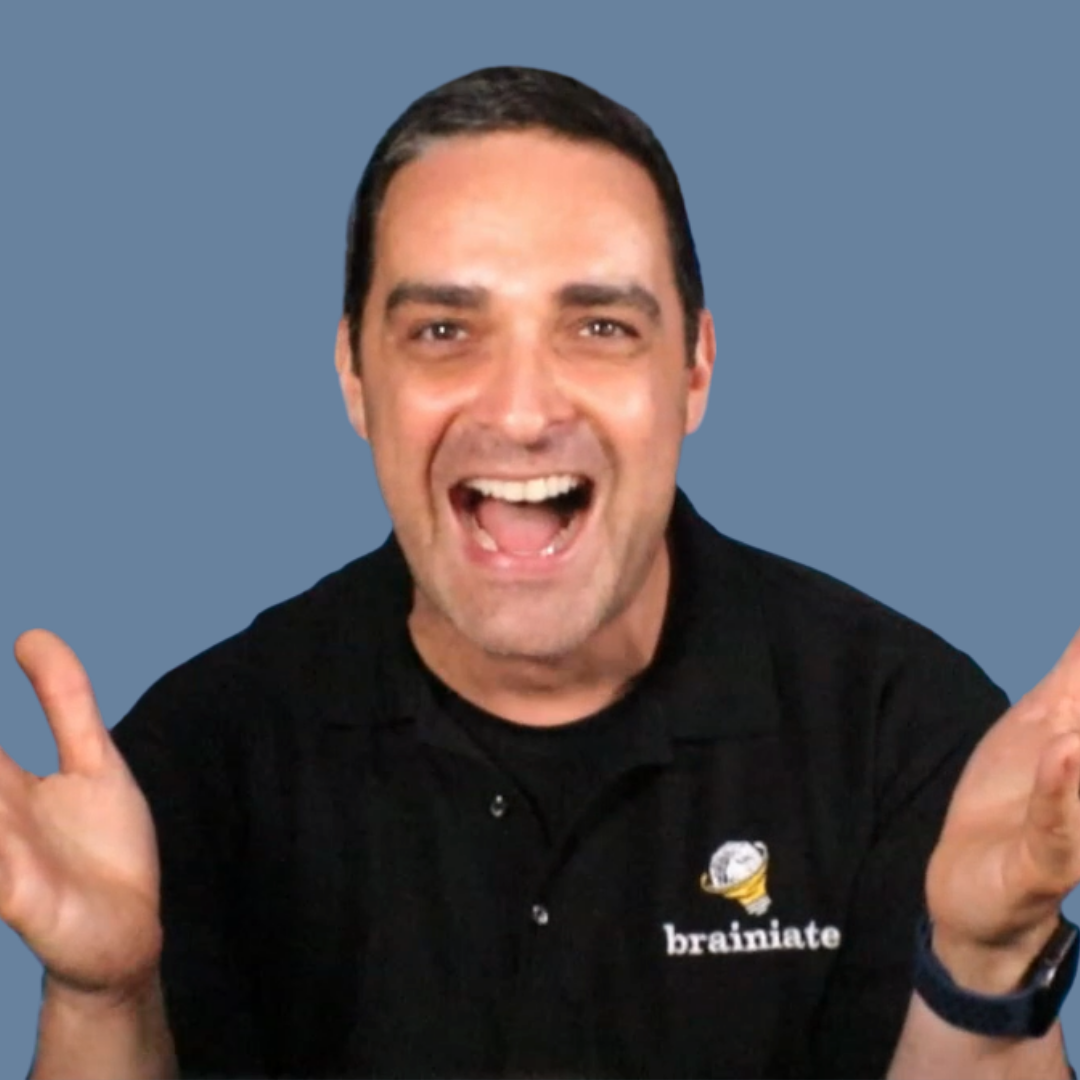 I'm David Giller and I'm a Salesforce Consultant and Trainer. As CEO of Brainiate, my team and I help companies unlock over $800k a year in revenue through an optimized Salesforce CRM.
Frequently Asked Questions
Is this course live, or on-demand?
This course is entirely asynchronous. You can watch the video lessons on demand, rewind, fast-forward, re-watch as needed. You can also post your questions directly on the same screen as the lesson.
How long will I have access to the course materials?
For life!
Will there be any templates, worksheets, guides?
Yes! They are available for download within the course curriculum materials.
Will I get a certificate upon course completion?
Yes! You can hang it on the wall, post it on LinkedIn, or reference it in your resume.
What if I need to ask questions, outside of the live daily sessions?
Within the course materials (on the same screen where you will access the recordings of the daily live sessions), you can post any question, or respond to comments/questions posted by others. In addition, you will be invited to join a private Slack channel exclusively reserved for students of this course.
What the reason behind the Slack channel? I don't get it.
Collaboration, networking, dialogue is key to learning. When enrolling in this course, you will join the inner circle of other like-minded professionals, so that you can collaborate (or vent) with them anytime at all!